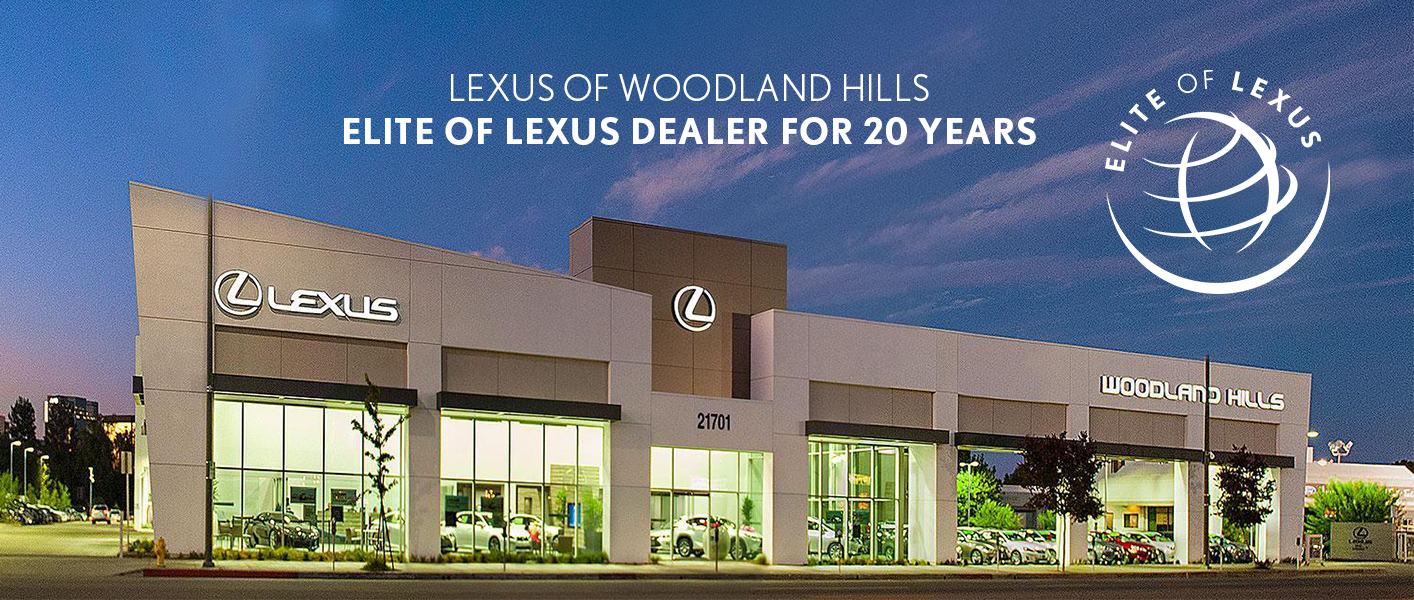 Lexus of Woodland Hills Earns Elite of Lexus Award
Lexus of Woodland Hills has been awarded a very prestigious, nationally recognized award for customer satisfaction in sales and in service - 
for the 20th consecutive year, Lexus of Woodland Hills has been named an Elite of Lexus Award Winner for 2021!  
We're proud to be recognized as one of the best of the best once again. This comes as a testament to the dealership's ownership and management continuing to grow, refine, and improve our dealership's processes so we can provide the best customer experience possible! 
We would also like to give a big thank you to all of our customers! The Elite of Lexus Award is a special one because it's mainly based on customer satisfaction ratings. The award directly reflects how well we treat our customers and we are grateful to know that our customers feel they are receiving an elite level of service! It is our mission to be the automotive home of drivers in the Woodland Hills, CA area. We provide a vast selection of new and used vehicles, exceptional car care and customer service with a smile!
If you are searching for a local Lexus dealership, visit Lexus of Woodland Hills and receive an award-winning experience!
More About the Award
The Elite of Lexus Award is a prestigious award given to Lexus dealerships that go above and beyond in terms of customer service and sales. It's given to the best of the best Lexus dealers across the nation and is a well-deserved award. The Elite of Lexus Award Winners are evaluated on a wide range of performance metrics such as sales retention and year-over-year improvement, but the most important factor is customer satisfaction. It's a lot of little areas within both customer service and sales that have to be in the elite range. Lexus of Woodland Hills continues to meet and surpass all of those metrics!