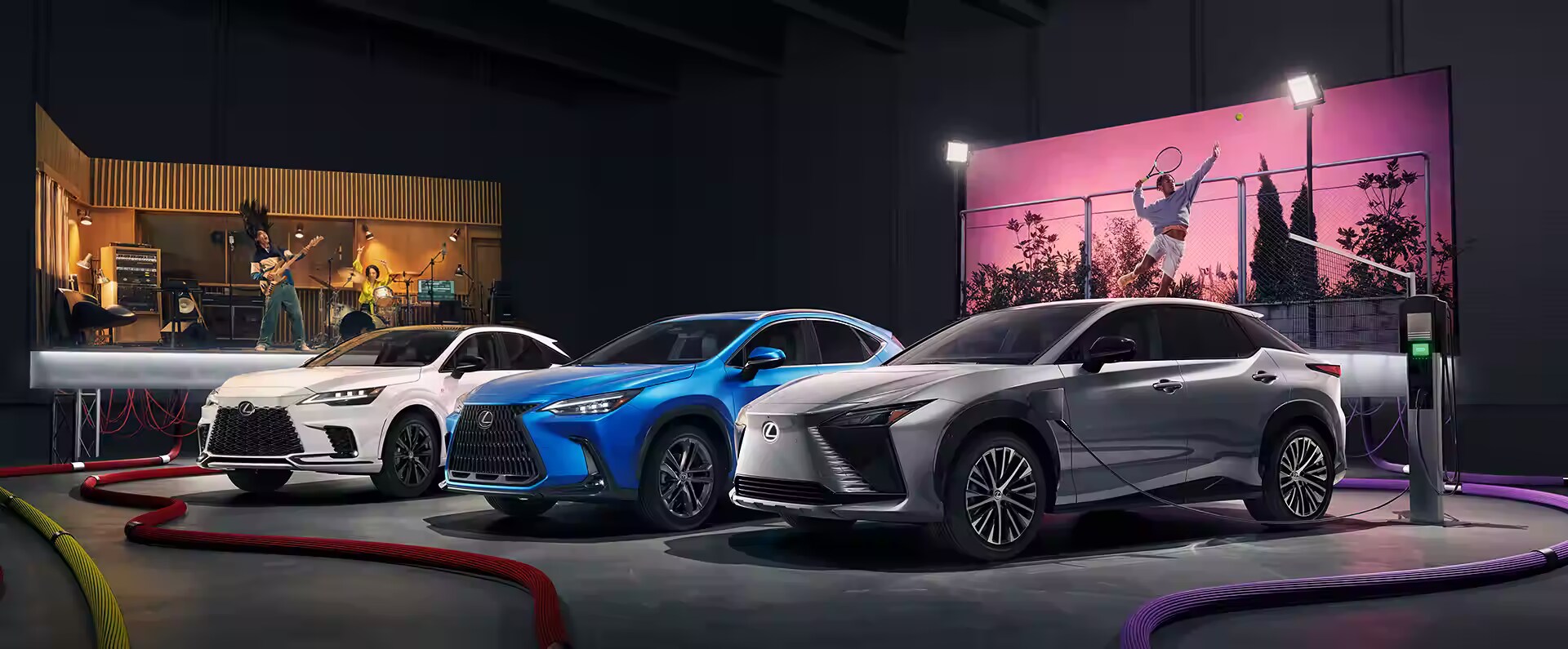 Why Go Electric?
Is a
hybrid
, plug-in hybrid, or electric vehicle in your future? It can be once you discover the advantages of this futuristic mode of travel today. Arguably, the most significant benefit of owning an electric vehicle is the savings you receive on fuel. Your miles per gallon increase with a hybrid compared to a similar car running on an internal combustion engine. Adding a plug-in means most, if not all of your daily commute can happen without gas, and going electric frees you from having to visit a gas station forever, as you conveniently charge up at home.
Going electric can also reward you with tax incentives and HOV use even if you drive solo. Maintenance costs also decrease without gasoline engine complexities, such as oil changes. If you're interested in benefiting from an electric vehicle at your Los Angeles home, go to Lexus of Woodland Hills.
The Lexus Electrified Models
Begin your exploration of Lexus electrified models with these hybrids:
The subcompact size of the Lexus UXh makes it easier to maneuver within the tight confines of a city.
The bigger compact Lexus NXh easily switches between carrying up to 5 occupants or up to 46.9 cu. ft. of cargo.
The Lexus RXh is the hybrid version of what is considered the first luxury crossover when it debuted in 1998. Thrill to up to 366 horsepower from the F Sport Performance All-Wheel Drive of the Lexus RX 500h.
Celebrate your ascent to the executive suite with the coupe-like design of the sleek and athletic Lexus ESh.
Get sporty in the two-door Lexus LCh, which rushes from 0-60 in 4.4 seconds and is available as a convertible.
The Lexus LSh stands out as the luxury flagship sedan of the brand with well-crafted Kiriko glass and Artwood designs.
Plug-in hybrids encourage the use of electricity for most of your trips, which typically run 15 miles or less one-way. The Lexus NXh has an all-electric range of 37 miles yet impresses with up to 304 total system horsepower. 
All Electric
Forget about filling up with the upcoming total battery-electric
Lexus RZ 450e
, which has an EPA-estimated range of 220 miles and charges from a standard home outlet or a higher-speed Level 2 charger.
Comparing Options
Hybrid vehicles serve as a gentle introduction to electrified transportation. You don't do anything different with your drive or refueling, and you benefit from greater fuel efficiency, lower emissions, and instantaneous torque when you accelerate.
Plug-in hybrids offer the peace of mind of conventional gas engines, which can be fueled up practically anywhere to allow for long-distance trips but allow for the advantages of electric power for most of your daily runs. 
Pure-electric vehicles offer the maximum advantage of electric power in eliminating your dependence on gas stations, letting you power up conveniently from your home, and traveling emission-free for all your road journeys.